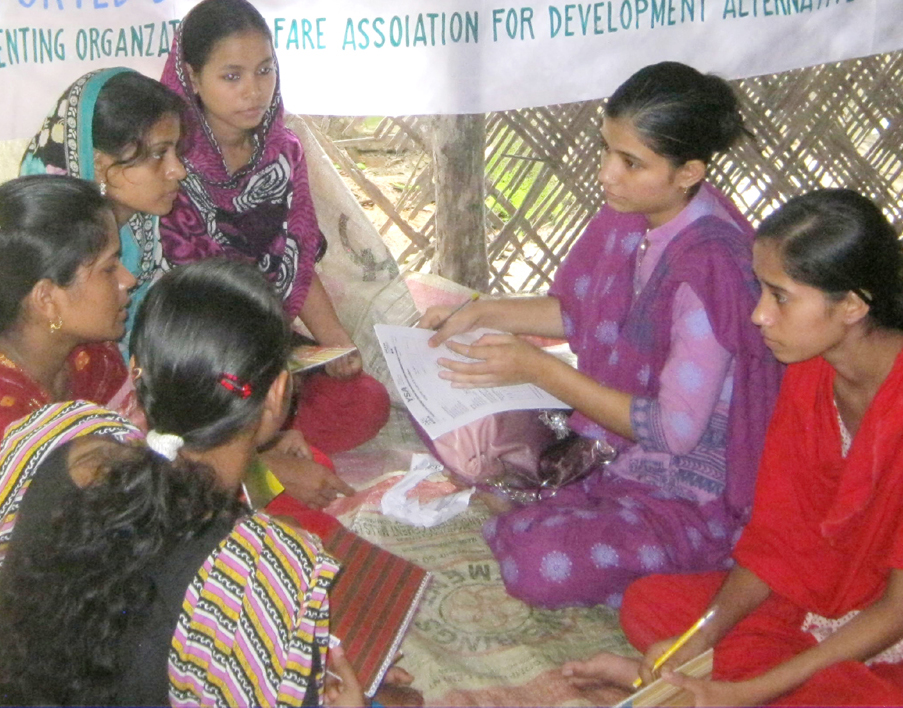 The area from where WADA has started its journey is Bagerhat district stands on coastal zone of Bangladesh is very remote and disadvantaged. After the super cyclone Sidr 2007 and Aila 2009 women, girls and children of this area become more vulnerable and suffering from various kinds of violence. For this situation a team of young women establish WADA in 10 September 2011 as a non-profit, non-political, charity organization with a view to work for marginalized peoples especially women, girls, children and youths through different development approaches such as establishing their rights and empowerment, reducing social injustice, peace building, food security & nutrition, water and sanitation, environment etc.
WADA registered under the NGO Affairs bureau, Prime Minister Office, Ministry of Social Welfare and Ministry of Women and Child Affairs in Bangladesh.
Since the inception we has been working to prevent violence against women  and girls and establish their rights and empowerment.